The campaign posters were briefed with three main focuses, catch the students eye, inform and a quick design turn-around.

BPP Universities is the UK's only university solely dedicated to business and the professions.  BPP are dedicated to preparing you for a professional career. We offer a strong commercial approach, within a business culture designed to help you stand out in the workplace after you graduate. Our programmes are designed in partnership with employers and respected professionals in the fields of law, business, finance and health.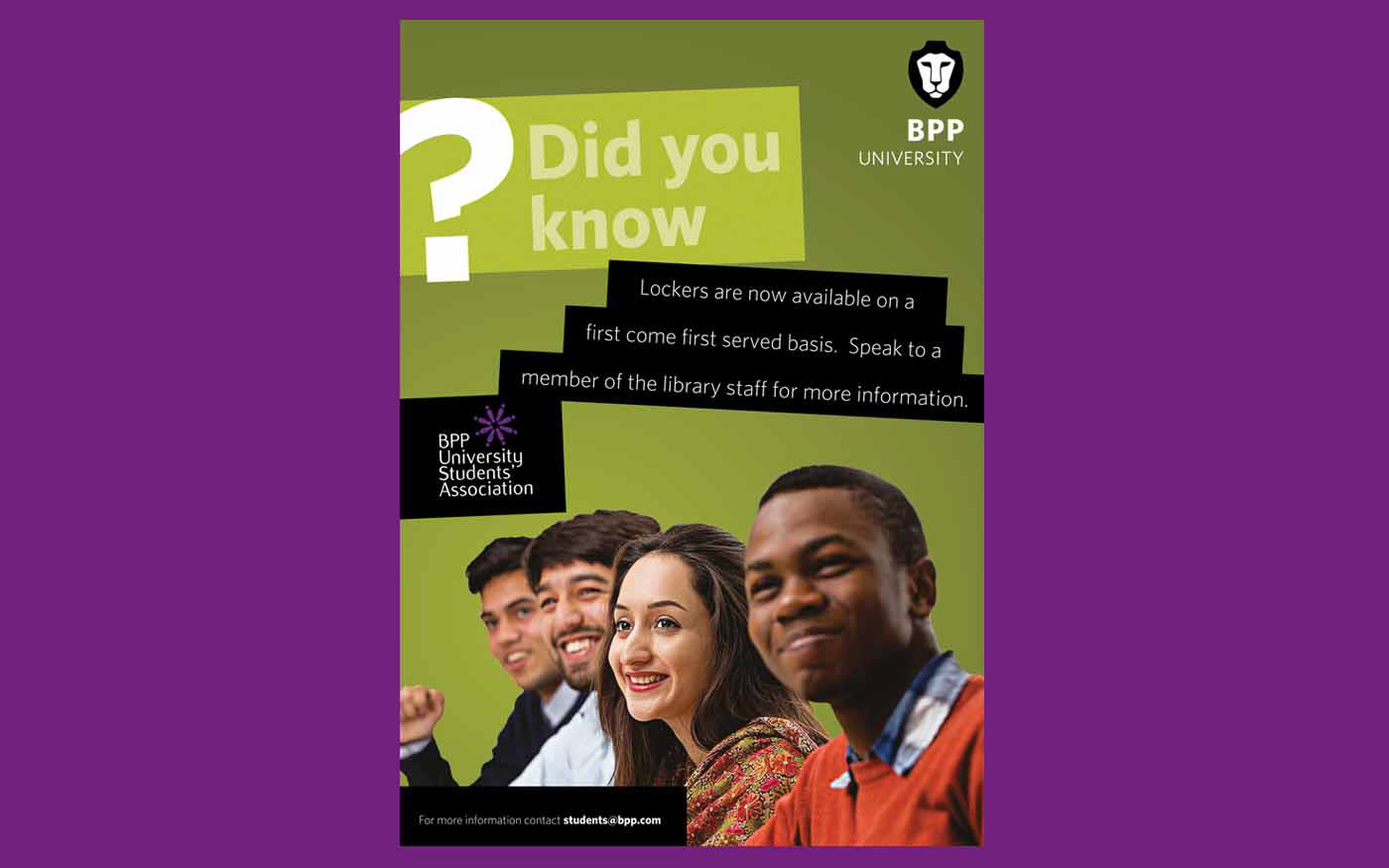 BPP's University Alumni Network truly belongs to its members. As part of this process members have the opportunity to tell us exactly what they want from the service. As a result this the campaigns posters have been created to highlight what work they do for the students and how their voices are heard, and will continue to be heard.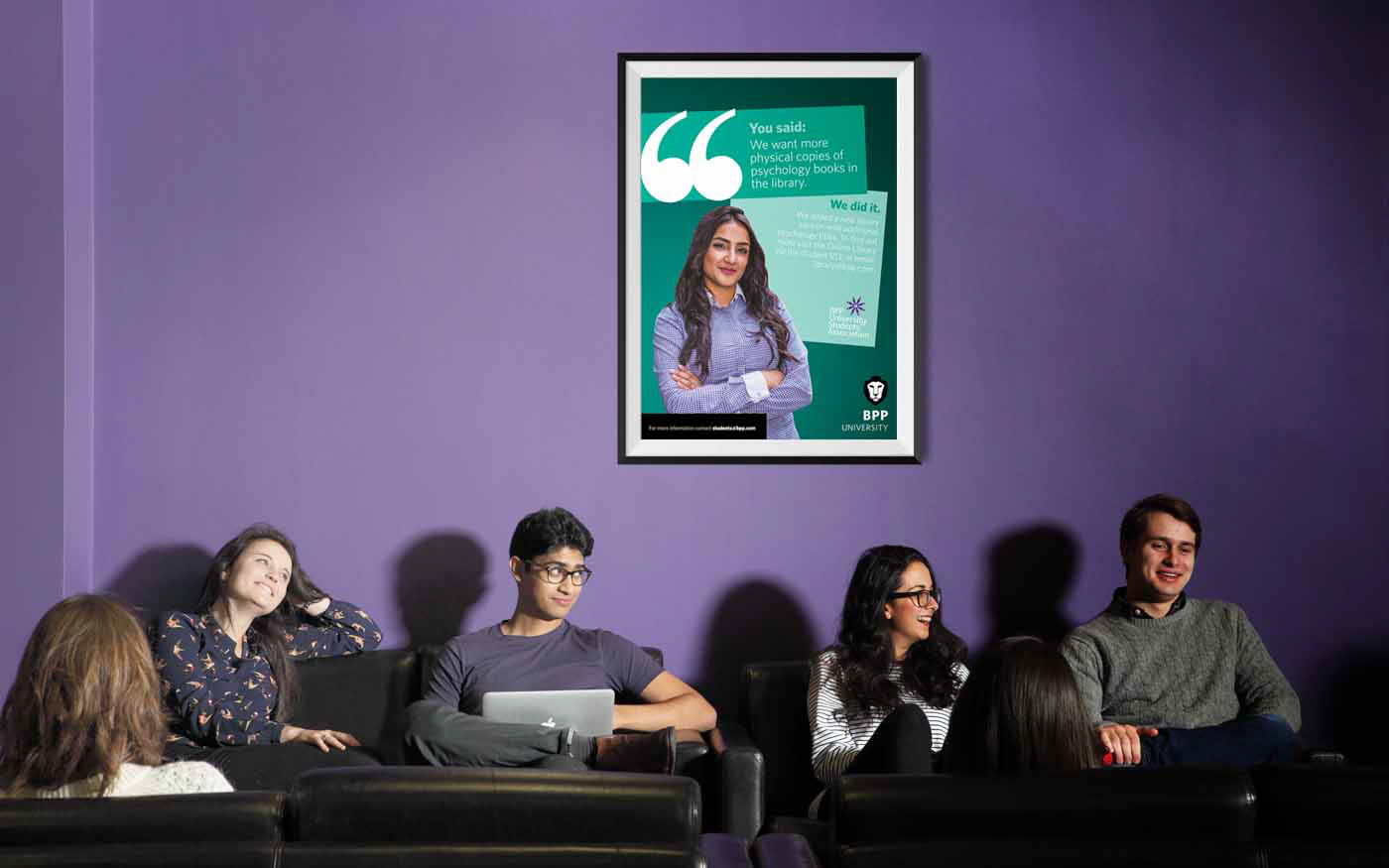 Your Designer


122 Norris Rd, Sale, Cheshire, M33 3GS


Tel:

 07411 994468 


Email: 

mrsreboyle@gmail.com