Promoting a local Messy Church group through outdoor banners, magazine ads and social media.

Messy Church a way of being church for families involving fun.  It is found across the world and its values are about              being Christ-centred, for all ages, based on creativity, hospitality and celebration.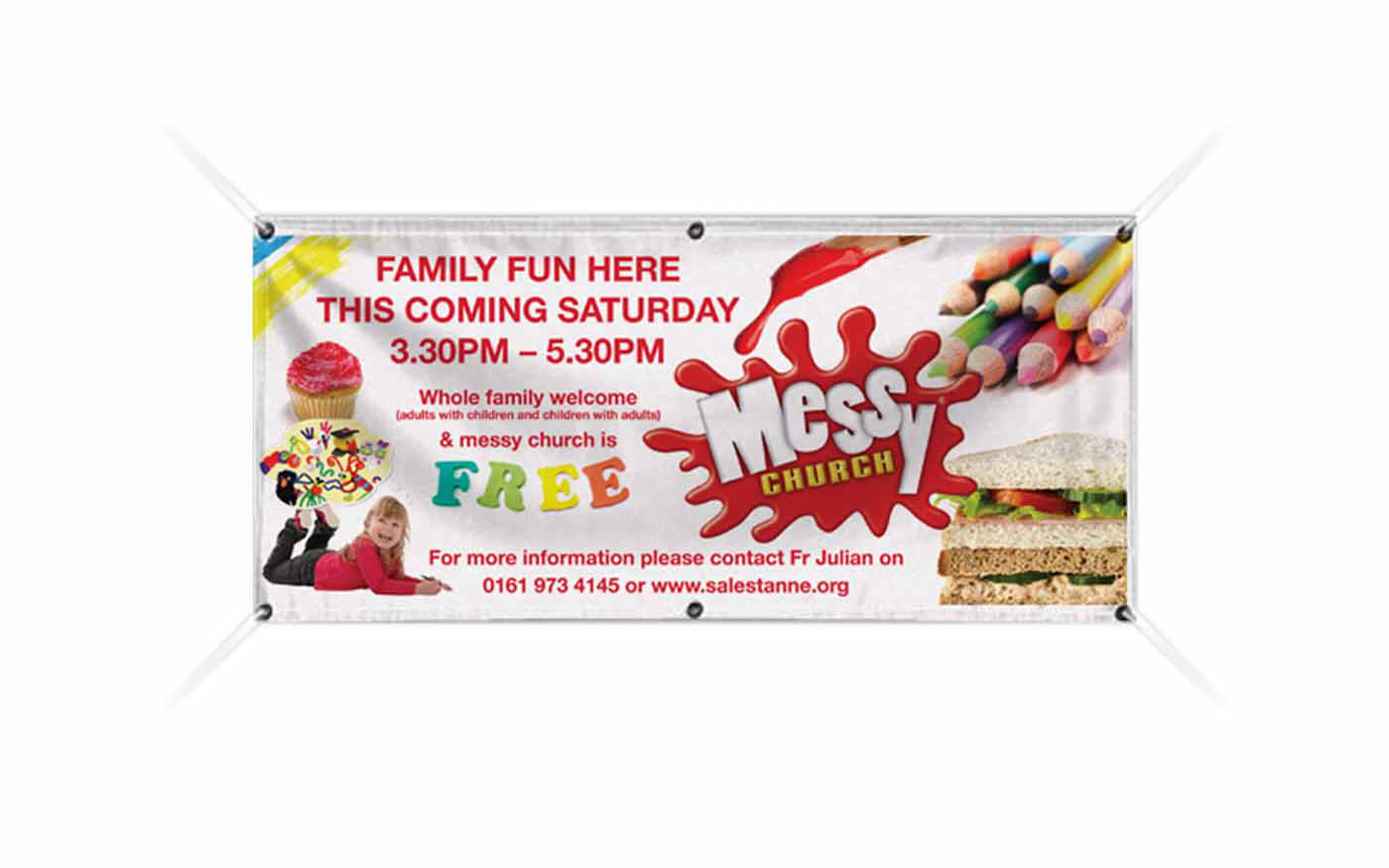 My job is to create exciting material to advertise our new Messy Church group active in the local church community.  It needs to say clearly who they are, what they offer, whilst encouraging new families to come and enjoy the activities and our hospitality.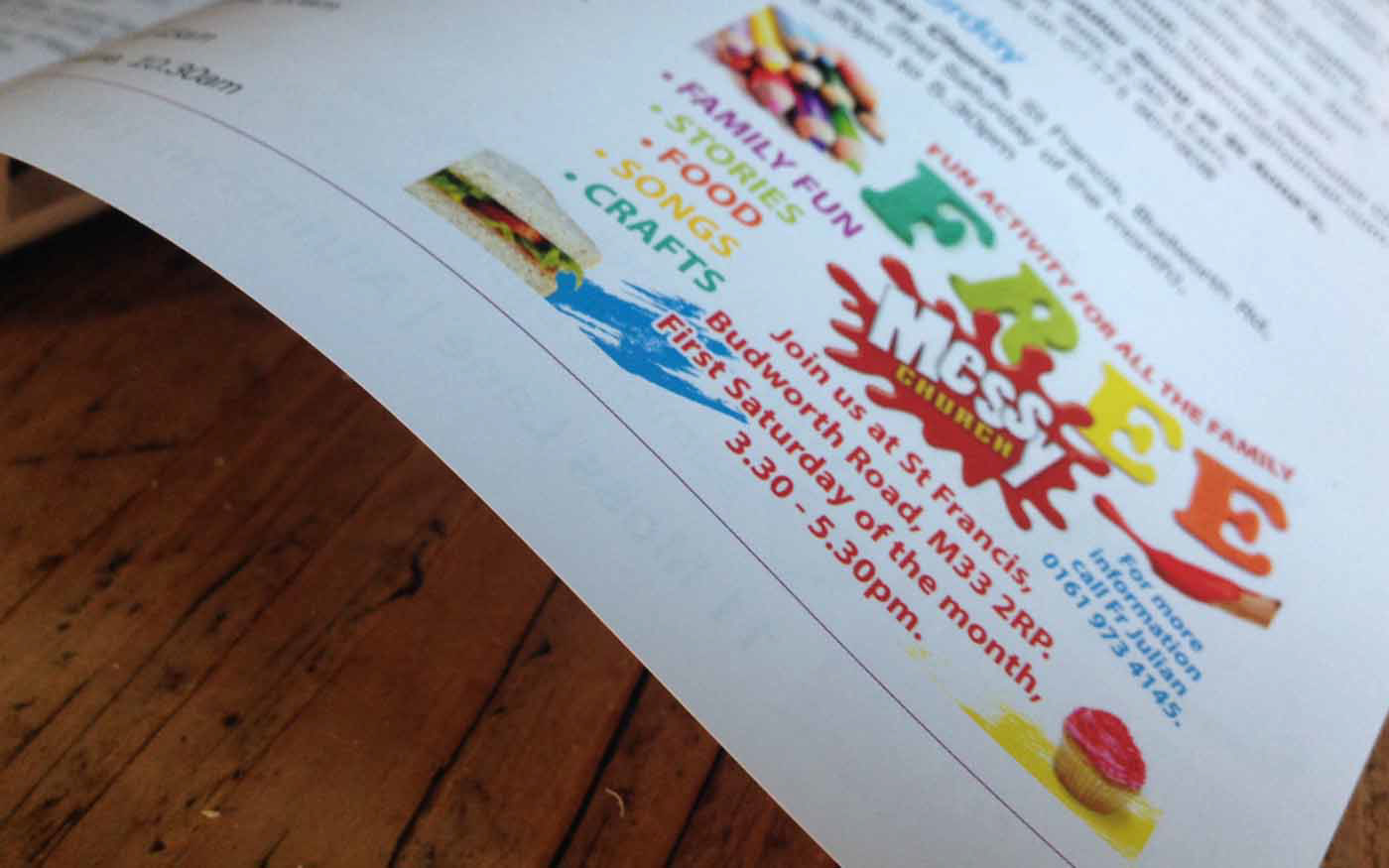 Your Designer


122 Norris Rd, Sale, Cheshire, M33 3GS


Tel:

 07411 994468 


Email: 

mrsreboyle@gmail.com