Product and logo design for coffee lovers and cycling enthusiasts alike.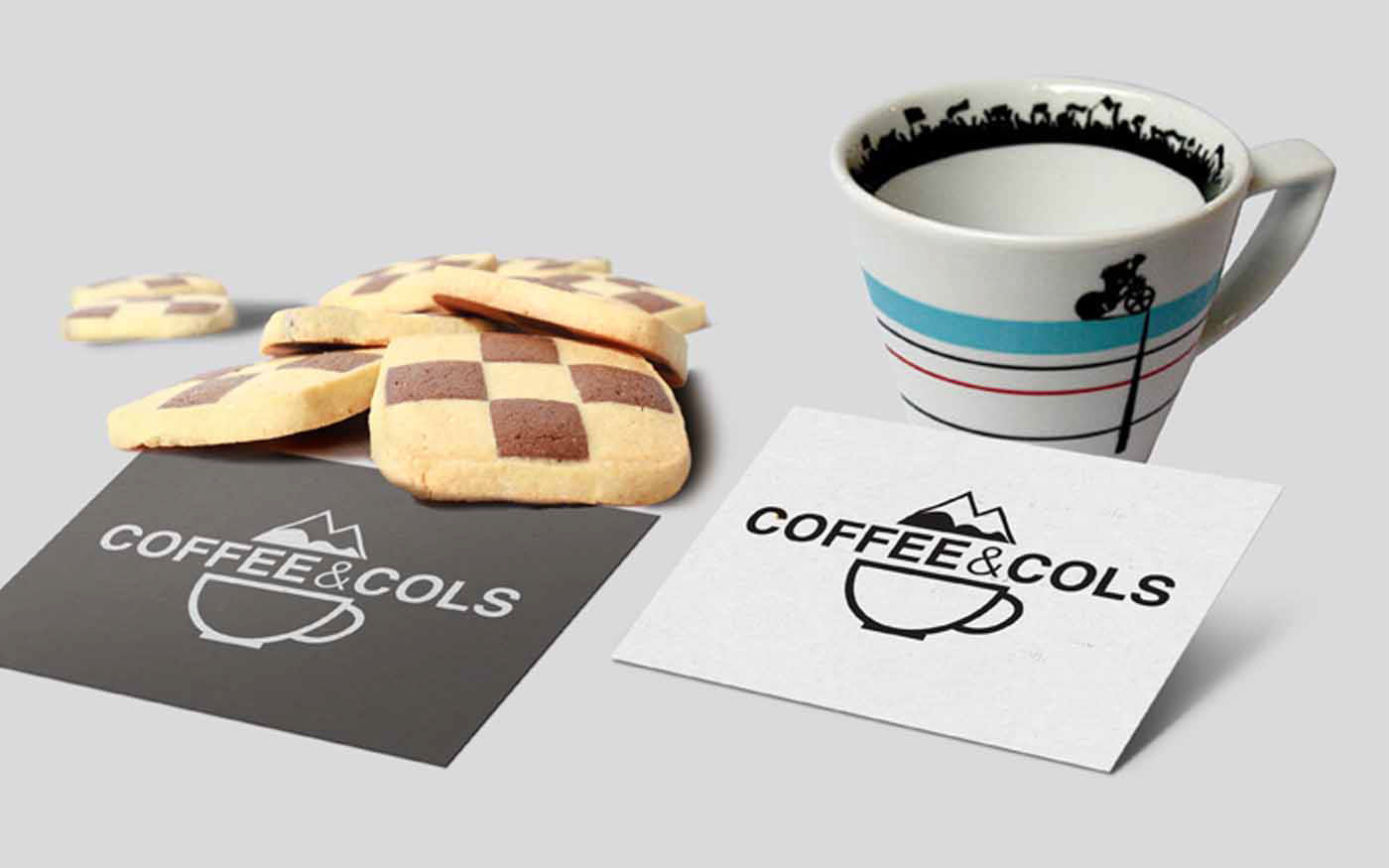 Coffee and Cols make and design a wide range of high-quality, boutique coffee cups.  Their cups subtly convey a passion for cycling. They look great in any kitchen, and complement the after dinner espresso perfectly.  Made by a lifelong cyclist, for all fans of the bicycle.  Whether you are a velodrome fanatic, a casual rider, a mountain biker, or a fan of the Tour, there is something for everyone.  Our most popular set of four iconic jerseys makes a wonderful gift for yourself or your cycling friends.  Our Jersey Set was featured in Bicycling Magazine's 2014 guide to "
Best off-bike gifts for cyclists
.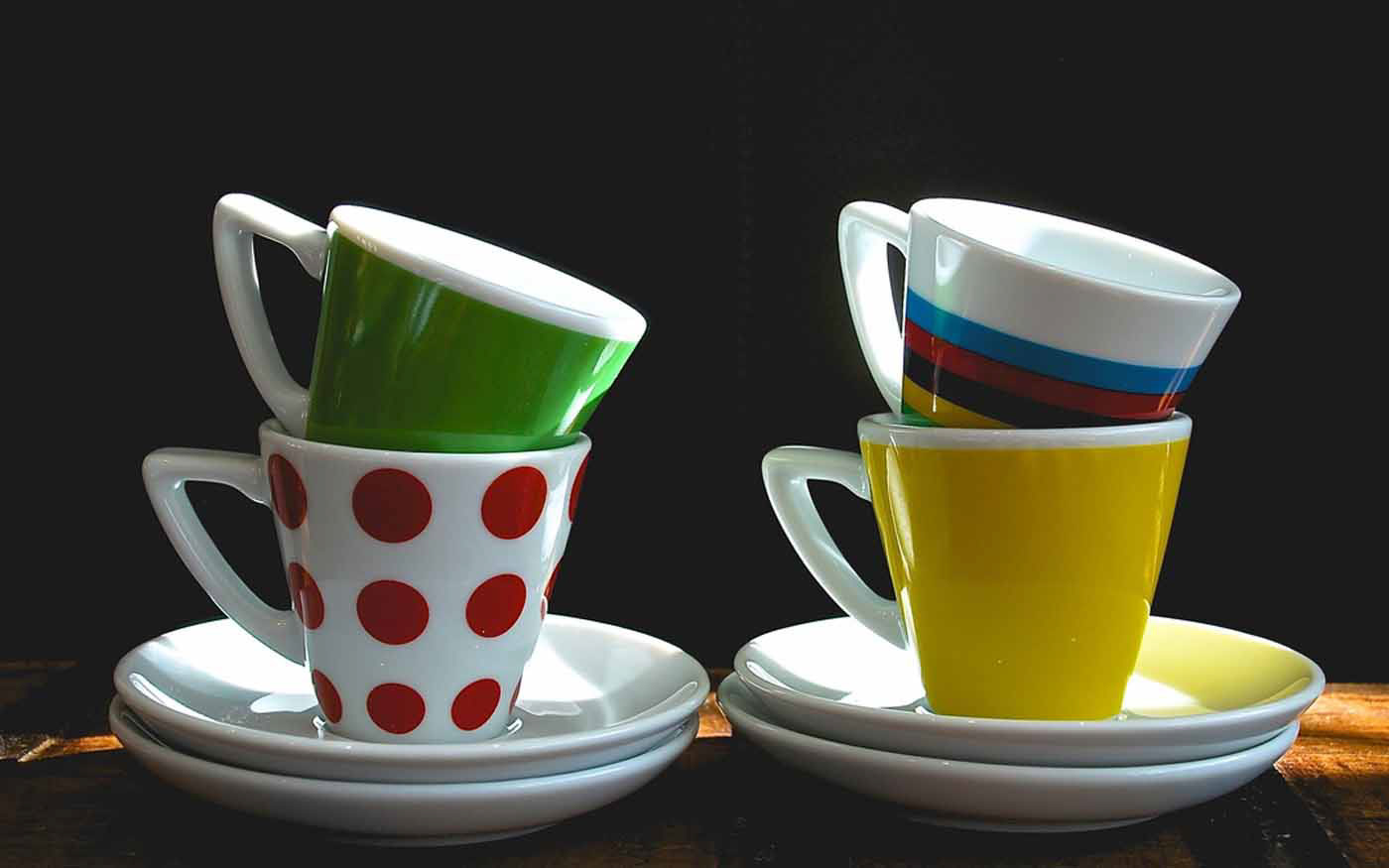 My first job was to create a logo for the name briefed 'Coffee & Cols'.  I wanted to translate the name quite graphically with a combination of black and white, easy-to-read typography and simple imagery.  The next brief was to design a range of Espresso cup inspired by 'The Tour De France'.  The colours of the shirts, are so well recognised, we used this to base the designs of the first set of cups on.  Next we developed more cup designs based on extreme cycling, competitive cycling, vintage bikes.  The designs developed from vector based imagery that screamed about the theme, each design individually designed.
"What we love about Rachel is that she is professional throughout."
Your Designer


122 Norris Rd, Sale, Cheshire, M33 3GS


Tel:

 07411 994468 


Email: 

mrsreboyle@gmail.com